Sandra Adkins, Her Page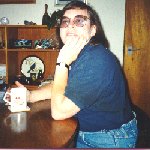 Hi,
I'm not sure why I'm writing this, but it seems the thing to do. It will keep Leigh quiet for hours transferring it and sorting out all the link pages and stop him from nagging me.
I was born in London, the opposite end of the country from Leigh, within the sound of Bow Bells, had they been ringing at the time, which makes me a Cockney. Our surname is quite unusual in that part of the world, but the story is that we are descended from Northampton horse 'dealers' and, as coincidence would have it, I have found myself living back near my 'roots' since 1980. One of these days I'll have to check it out. However I was intrigued to find an ADKINS family page in the States, which I enjoyed visiting.
I grew up in BOREHAMWOOD, on the edge of London, the 'Hollywood' of England, home of several major film and TV studios, most of which are long since closed, but CANNON and the BBC remain. Strangely they all seem to prefer to be 'Elstree' studios, although that is the other side of the railway track!
I went to the local grammar school (which changed its name when I left) and did my degree in Modern Studies at Lanchester Polytechnic (now COVENTRY UNIVERSITY). Despite being offered a job at the thriving merchant bank for which I worked during the long vacations, I chose to pursue a career in teaching (well we all make mistakes!) After completing my Post-Graduate Certificate in Education at Brighton College (now BRIGHTON UNIVERSITY) I took up my first post at a LUTON high school. After five years I moved to my present school in NORTH BEDFORDSHIRE. I teach mainly HISTORY, with some GEOGRAPHY and POLITICS, hence the make-up of my share of the FAVOURITE sites. I have found them interesting and some are actually useful, especially for my Sixth Form Students' individual studies ( teacher speak…sorry!)
Work leaves increasingly little time for leisure ( perhaps I'm just getting slower in my old age), but Leigh is a compulsive 'joiner', so we belong to lots of organizations involved in our main interests: TRAVEL, work, GARDENS (it used to be gardening, but its so much easier to look at other peoples and drool), work, COMPUTING & work (get a Life!!)
R.C.I.;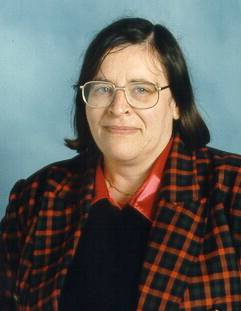 THE ROYAL HORTICULTURAL SOCIETY;
THE ROYAL NATIONAL ROSE SOCIETY;
At the moment, we are spending some time planning our next summer holiday in FRANCE and have found lots of useful sites. It certainly brightens up a dull winter evening.